Torna all'Elenco
Astronergy hits 36GW TOPCon capacity after a manufacturing line tech modification
05-23
2023 665visualizzazioni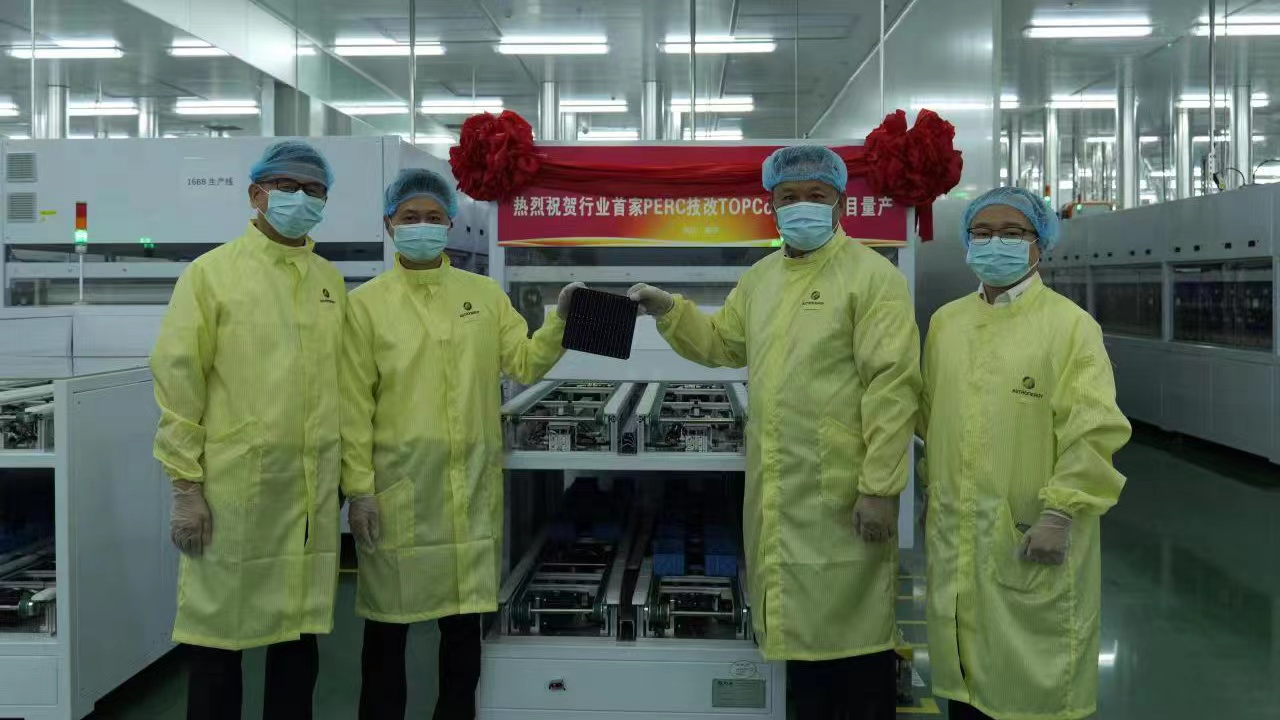 As the first one in the PV industry to finish the PERC-to-TOPCon PV cell manufacturing line technological modification, Astronergy saw the improved line roll out its first piece of the TOPCon cell on May 22, also a milestone marking the company's TOPCon cell capacity hit 36GW.
Since the beginning of this year, Astronergy has made every effort to promote the manufacturing capacity growth of the n-type TOPCon cell and modules. The third phase of the C3 workshop in Haining Manufacturing Base started the PERC-to-TOPCon tech modification project on April 22, and 30 days strive made a miracle in the industry.
Said Thomas Lu, COO at Astronergy, the tech modification that happened in C3 workshop is the industry's first innovative attempt to upgrade a manufacturing line from PERC tech to n-type TOPCon tech under the background that no same cases happened before.
Astronergy had to confront difficulties from workshop designing, machine options, and power condition designing, to the tech compatibility between PERC and TOPCon, Thomas added, finally successfully achieved mass production of TOPCon cells in just 30 days, filling the gap in the industry's first PERC-to-TOPCon tech modification.
What's more, adding the 5GW TOPCon cell manufacturing line, the TOPCon manufacturing capacity of Astronergy hits 36GW, keeping its lead in TOPCon PV cells and PV modules.
As a pioneer in n-type TOPCon PV modules, Astronergy is still on its chasing way for higher-performance products, and for a better self for a greener world.