Torna all'Elenco
Astronergy to lead in promoting PV module recycling
05-24
2023 636visualizzazioni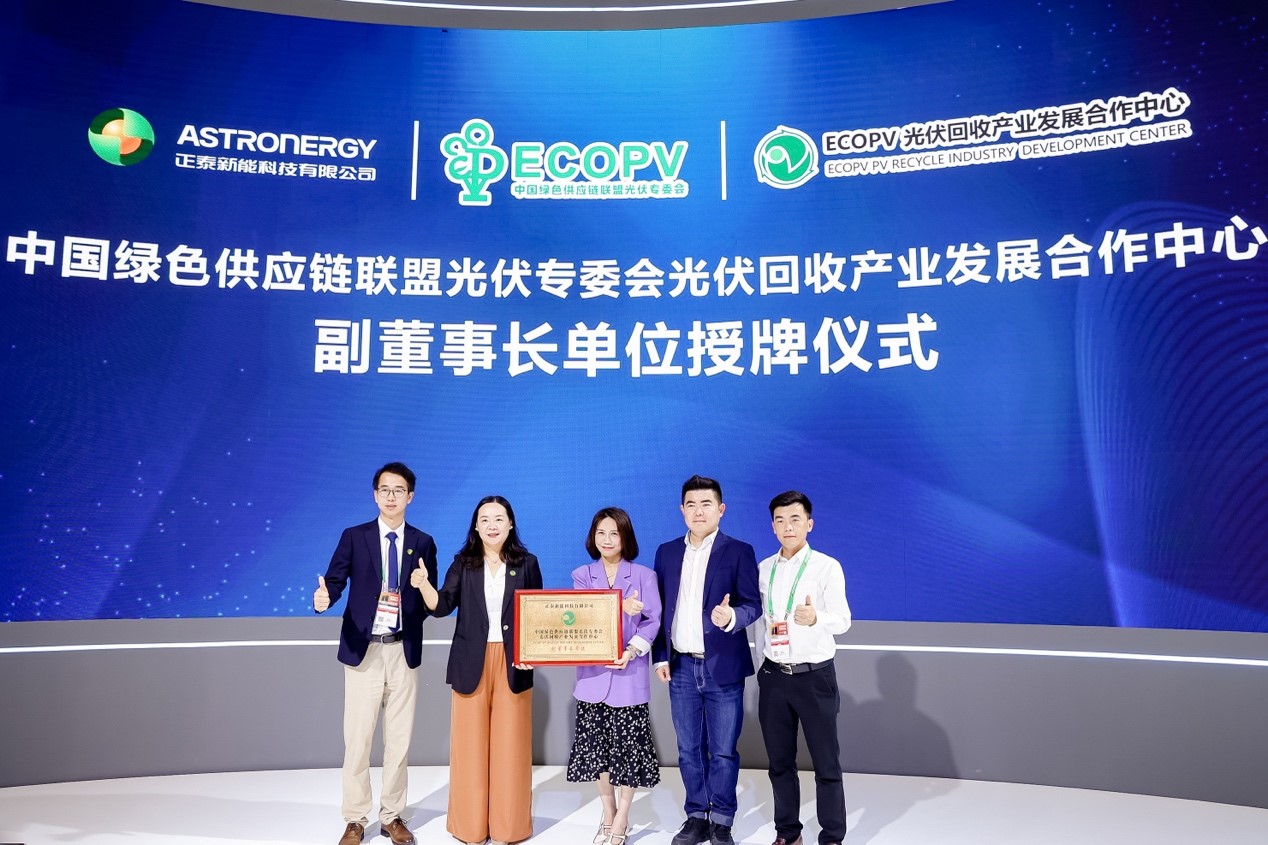 Astronergy, a Top 7 tier 1 PV module supplier worldwide, signed with China ECOPV Alliance to act as vice president member of ECOPV PV Recycle Industry Development Center at its booth at SNEC Expo on May 24th, aiming to promote the recycling of PV modules to contribute to the world's sustainable development.
Focusing on promoting the recycling and harmless treatment of PV modules, the ECOPV PV Recycle Industry Development Center is established by China ECOPV in February 2022. The signing at the Astronergy booth marked a start for the company to take the lead in promoting PV module recycling, to practising its tenet in green and sustainable development.
"We are insisting on clean production and attach great importance to the sustainable development of PV modules throughout products' 'entire lifecycle', said Haiyan Huang, EVP & CSO at Astronergy at the signing ceremony.
Astronegy looks forward to working together with ECOPV to promote the recycling and reuse of retired/wasted PV modules, and contributing to the global development of clean energy through concrete and practical actions, added Huang.
In the coming decades, the wasted PV modules of relevant projects will grow exponentially, and PV module recycling is urgent and will become a key link in improving the green closed-loop management of the entire PV life cycle, achieving both resource efficiency and economic value improvement. Astronergy's leading move in PV module recycling will certainly be a powerful force for creating a greener world undergoing sustainable development.